Este artículo también está disponible en Español.
Jameos Nights is an amazing experience that Lanzarote offers on different days of the week. Dinner and Concert in Jameos del Agua.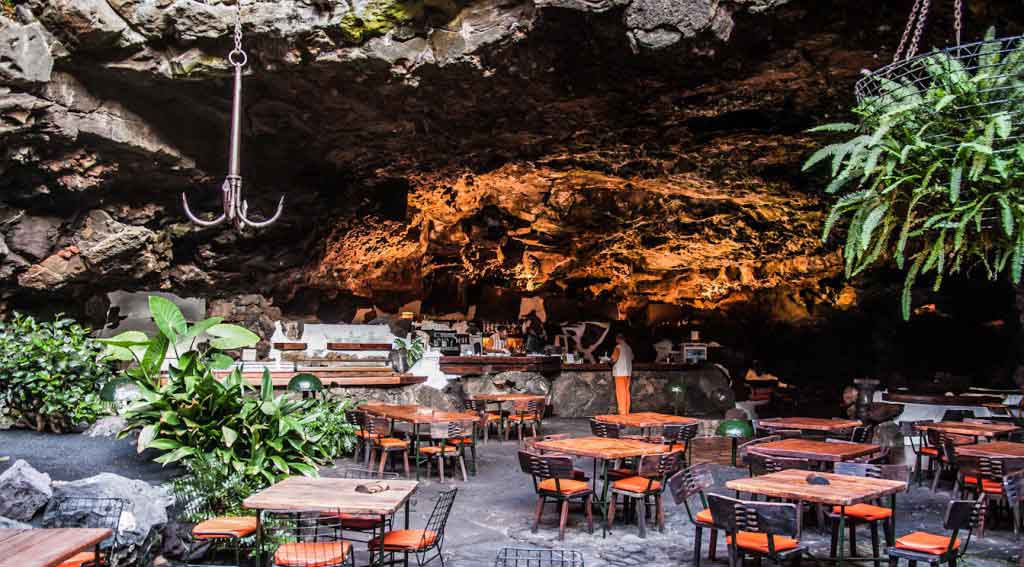 Jameos Nights – A magical experience!
The event includes an attractive and inviting culinary offer, a varied music selection with timple concerts, as well as a DJ sessions in a warm and comfortable atmosphere.
Just perfect to enjoy a different evening in a unique place.
The price for this very special experience is of € 39.90 per person with Classic Menu or € 49.90 per person with Premium Menu.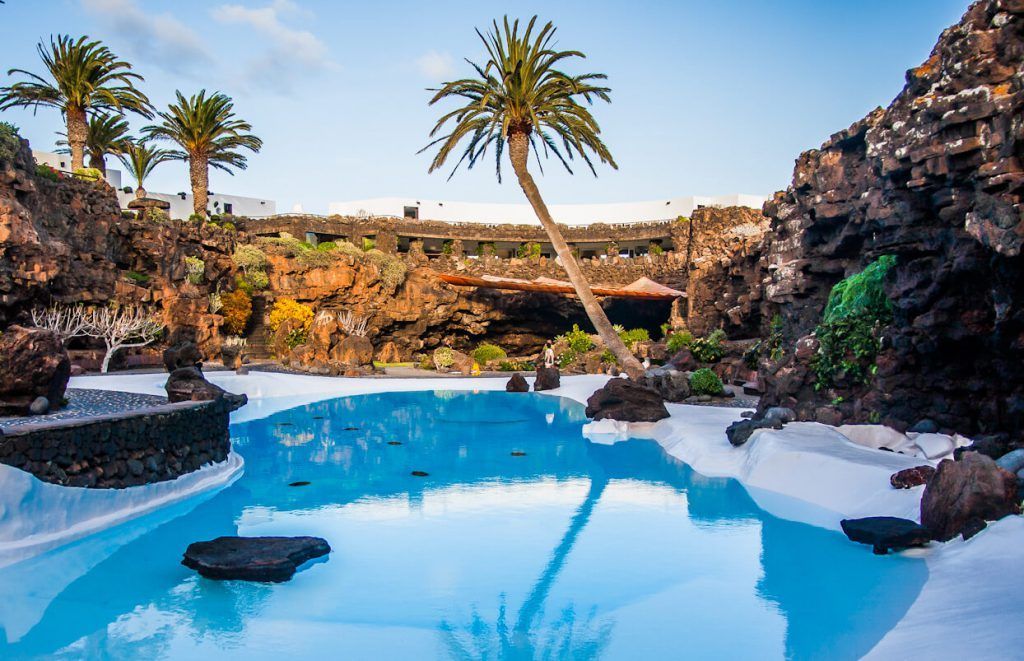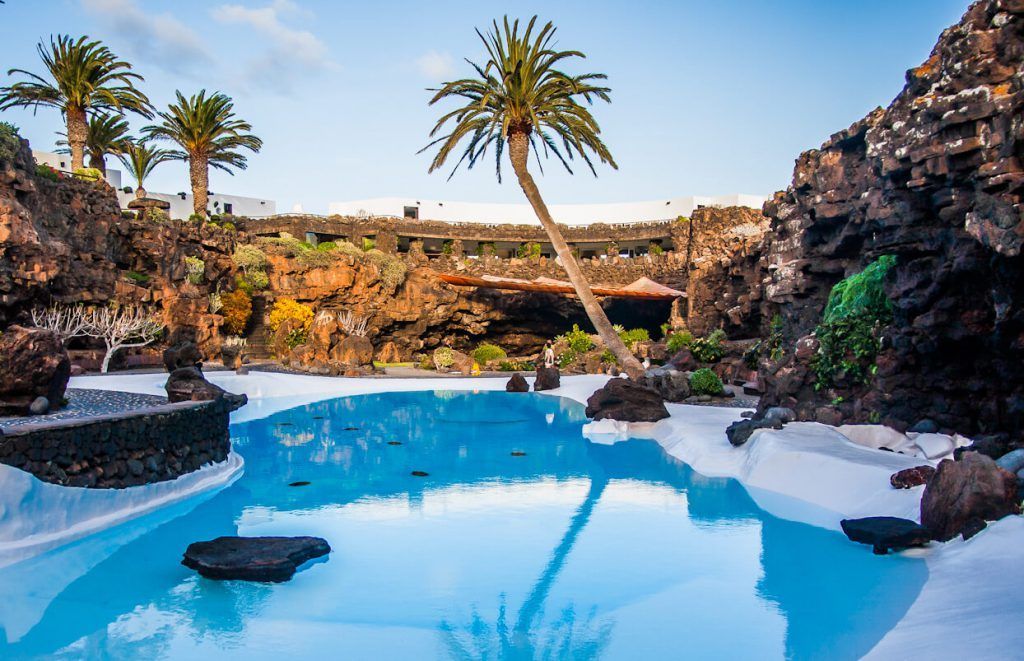 For these special nights Jameos del Agua opens its doors at 19.00 to welcome their guests. At 19.30 they start the dinner with a special menu. Later on you will enjoy great music next to the famous and beautiful lake where you can admire the unique blind albino cave crab.
Classic Menu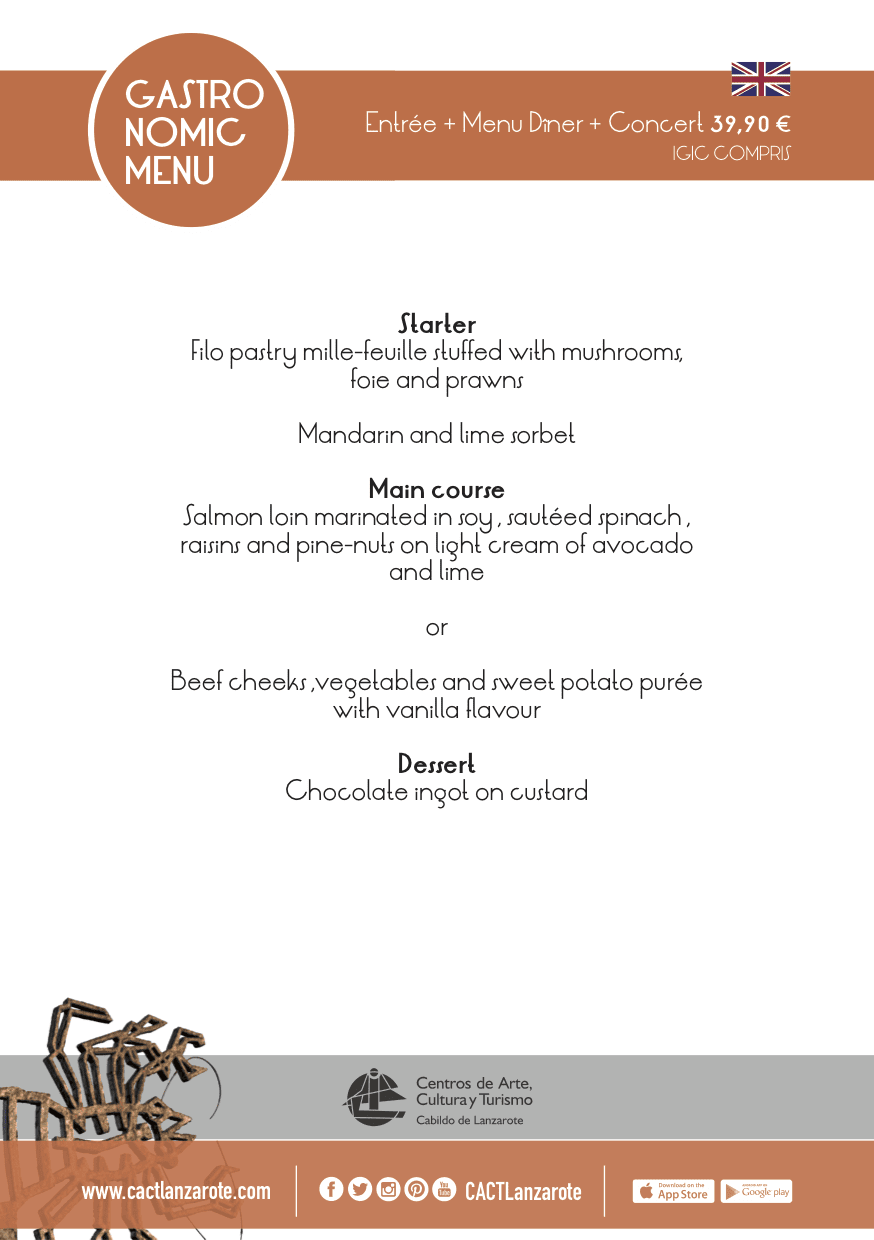 Premium Menu
BOOK NOW!
IMPORTANT: THE RESERVATION SERVICE IS CURRENTLY DEACTIVATED FOR TECHNICAL REASONS. WE HOPE TO RE-ENABLE THE RESERVATIONS AS SOON AS POSSIBLE. WE APOLOGIZE FOR THE INCONVENIENCES.
Terms & Conditions: The online purchase of this service offered through our website is managed by the agency Aquatickets Lanzarote S.L. with CIF B-35860337. Read Terms and Conditions .
Este artículo también está disponible en Español.