Text: Leisure Lanzarote. Photography: Dani Stein.
WHERE TO START: Park your car at Yé, between the urban center and the town church. DISTANCE: 4.4 miles [5 kilometers]. DIFFICULTY: Low. DURATION: An hour and a half. WHAT TO BRING: Wear appropriate clothing and shoes. Bring water, some chocolate or snacks, a hat and sun screen. Do not forget your cell phone. AFTER THE WALK: The Guinate Tropical Park is ideal for children. Lunch at Yé or Arrieta. A cup of coffee at the Mirador del Río.
A very pleasant trail to be undertaken with the whole family (low level, approximately an hour and a half). The starting point can be found between the old town of Yé and the church of this village in the north of Lanzarote, where we can comfortably park our vehicles. At this point, you will take a constant upward slope that allows you to enjoy spectacular panoramic views in every direction. Right from the beginning of the walk we will go by a multitude of fig trees and grapevines, so typical of the northern part of Lanzarote; at the same time we leave behind the traditional architecture of Yé, with its homogeneous white combined with the green doors that evoke grape leaves.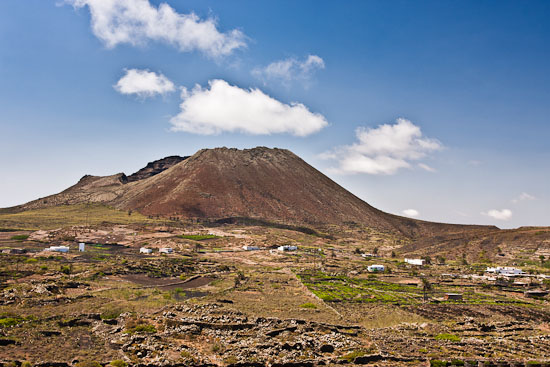 It's easy to follow the path along the whole way. However, there is an increase in the grade in the last part (approximately 20 minutes after the start of the trail), but it can be easily taken on by anybody who is in good physical shape, including eight or ten-year-old kids.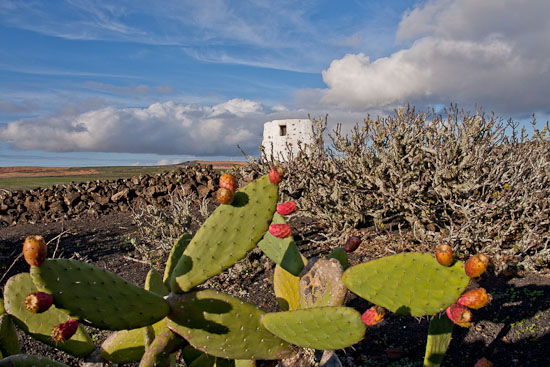 Apart from the products of the land, which are present along the whole way (grapes, figs), the path of La Corona is characterized by the uninterrupted presence of numerous plants of the Lanzarote flora. Once at the summit of the Volcano, the hikers will be able to enjoy the spectacular and varied views. To the north, your gaze can be rewarded by the contemplation of the immensity of the sea and the Roque del Este (an islet of the Chinijo Archipelago) or the Yé vineyards, which truly look like they are out of a painting. To the east is the coast of Mala and Arrieta.
The summit of the volcano, broken at its highest point, is of enough size to organize some refreshment or a supper. You must be especially careful, paying special attention to the force of the wind and the terrain, if you decide to circle the peak. It is worthwhile… if you are very careful. Take the initiative to descend into the volcanic cone, because even if the effort is a little harder (especially when returning to the peak of La Corona), you will enjoy a special moment of peace among the fallen rocks.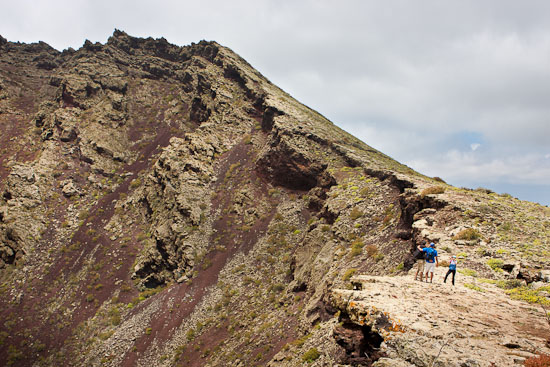 Note: Leisure Lanzarote grateful for the photographic work of Daniel Stein illustrating this post informative. His photos.