Pastry scale and variety of teas and infusions in the capital of Lanzarote. HOURS: Monday to Friday between 08:30 and 20:30, Saturday 08:30 to 14:30 and 17:30 to 20:30 hours. LOCATION: C / José Antonio, 80, Arrecife, Lanzarote.
PHONE: 928 801 130.

STATE PLAN:
A cafeteria that investigates and takes risks. Is clearly seen in the letter of teas and tea Confectionery Lamontagne, where the typical chamomile and linden come from the hand of shots of anise and fennel, green mate, apple and cinnamon, cannabis relaxing and purifying balm or pepper cloves, ginger and cardamom. With the tea goes further: Pure red, green and black special … but how many teas you offer? Accounts and if you lock the sum is 66. What appears in the letter, because the house is clear that more than one hundred varieties.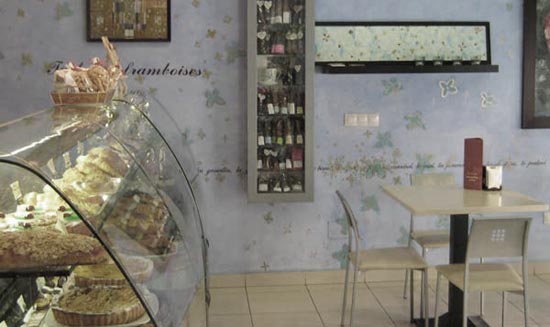 Anyway, we opted for an infusion of cannabis and melissa and Lamontagne service helps you relax, "let stand three minutes." In good hands. Since we will be concerned to relax and enjoy. The music makes us forget the bustle of downtown arrecifeño car. The tiny cafe looks like a capsule of comfort, thanks to a modern and comfortable decor that will change as the seasons pass by the calendar.
The feeling of being in a different place and professional power with the essence of the place. A sweet spot is the room. A handmade and always fresh pastry that does not rest on renovating and surprise their guests. Each week, a new cake designs, along with the work of Ludovic pastry Lamontagne, is on display in the exhibitors. Seeing them and appreciate the aroma comes the question itself, what would I to feed by sight? Younger children also have a variety of cookies and homemade lollipops.
The peculiar dimensions of the pastry prevent smokers the chance to taste the cake or cake with tea or tea, smoking by. Patisserie Lamontagne increase its services pastry and cooking courses organized periodically.