The sea floors of Lanzarote are one of the richest sources of bio-diversity. In short immersions of scuba diving, even during the learning process, we can watch eagle rays, cuttlefish, seahorses and sea stars, yellowtails, tunas, groupers, as well as a variety of plant species.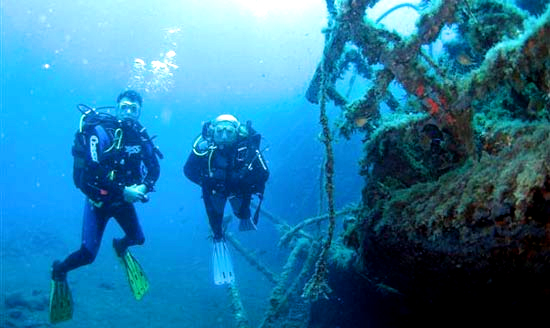 Scuba diving is a risky sport, but its practice is safe if the basic premises of how to behave under water with the heavy breathing equipment are learned. Good beginner courses consist of four immersions in pools or enclosed beaches and another four dives in a real situation. You learn how to breathe, to equalize your ears, to solve the potential problems that might arise under water and, above all, to feel safe in the medium. It is advisable to avoid mass classes and to seek quality in the instruction with small groups of four or five classmates or even individual or couple sessions. The teaching process is complemented by five theory modules that are mainly related to physiology and the marine environment.
According to those who practice scuba diving, it can be a little complex in the beginning, but the abilities that allow us to introduce ourselves into a new world are acquired little by little. The sensation of peace and relaxation is extreme. On the other hand, the contemplative leisure inherent to the practice of scuba diving makes this sport different from any other. There is no price to swimming next to a grouper, accompanying a yellowtail, watching the somniferous movement of rays or gazing at the explosion of colors of the vegetation, seahorses and sea stars.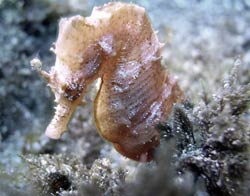 More pictures of scuba diving in Lanzarote, here.
Where to learn and practice scuba diving in Lanzarote
— Squalo diving. Modern scuba diving center of the Iberostar Hotel of Costa Calero in the urban area of Puerto Calero. 8-session beginner's courses and five theory modules, material included, for € 390. Information: +34 928 849 578, [email protected] and squalodiving.com.
— Timanfaya sub. Scuba diving center of the tourist center of Puerto del Carmen, a few yards from spectacular beaches and coves. Beginner's course, tarifas. Information: +34 928 510 098 – +34 609 867 741, [email protected] and timanfayasub.com
— Bahianus Club Lanzarote. Diving center of the tourist center of Puerto del Carmen, located at the La Geria Hotel. Tarifas. Information: +34 928 944 030, [email protected] and www.barakudaclub.com.
— Calipso diving. Diving center of the tourist nucleus of Costa Teguise. The prices for the beginner's course are around € 300. Information: +34 928 590 879 and [email protected]
— Cala Blanca. Diving center of the tourist center of Playa Blanca. The prices for the beginner's course are around € 300. Information: +34 928 519 040 and [email protected]
— La Santa diving. Diving center of the town of La Santa. The prices for the beginner's course are around € 300. Information: +34 928 840 208 and [email protected]